Your heading text goes here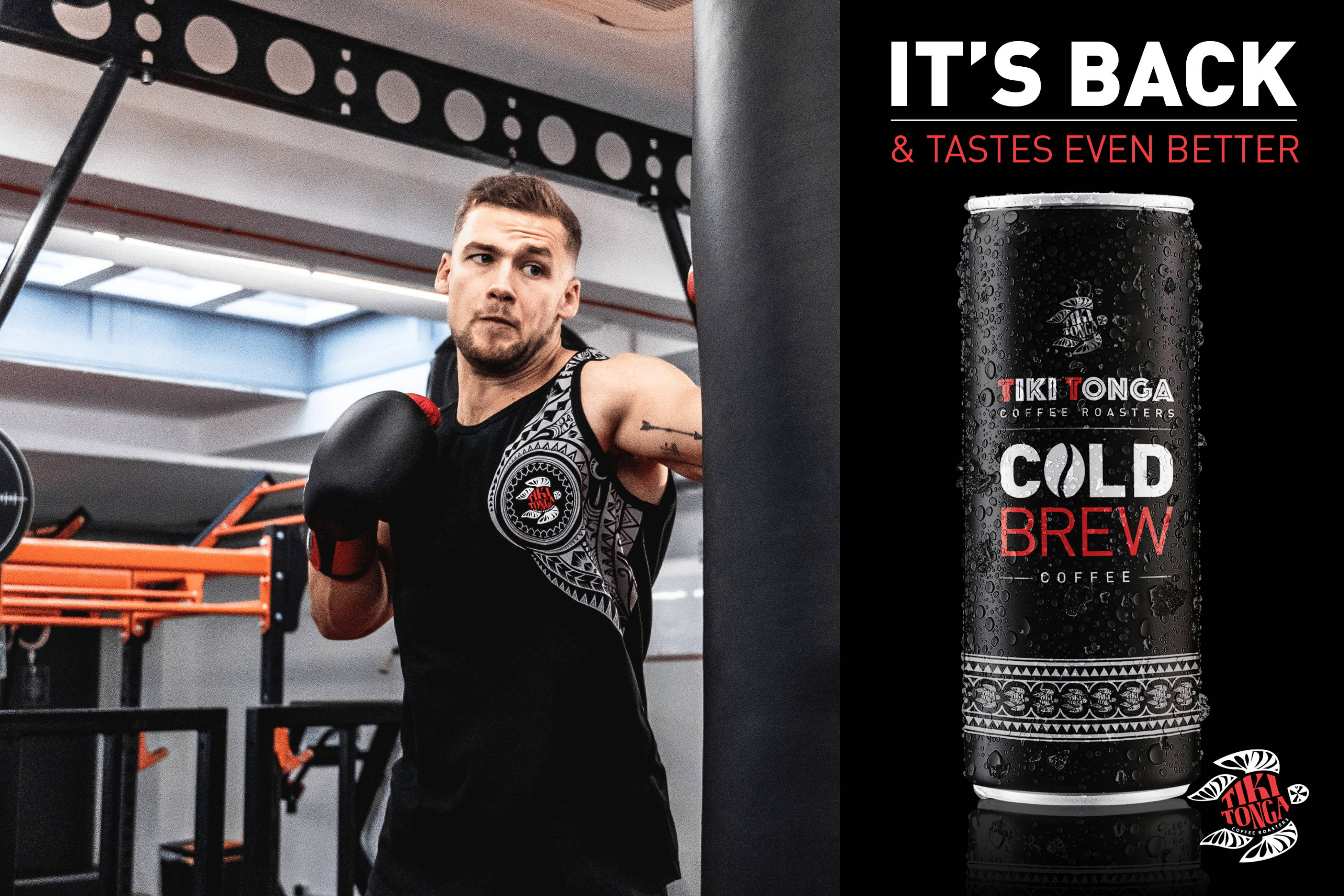 Boost Your Superpower!
Our Tiki Tonga Cold Brew hits the spot!

We are so pleased to announce that our much missed Cold Brew returns...
Inspired by our signature No.#2 blend we have crafted another smooth and creamy original NEW Cold Brew.

This Cold Brew is an excellent full-bodied blend that packs a caffeine punch with a high Robusta content. From fridge to sports bag, this makes a perfect pre-work out boost to really get your brain engaged for the task!

Tiki Tonga Tasting notes
No.2 is heavy and punchy with a powerful liquorice kick and throwing in a cocoa finish. Earthy notes scrum together smoothly with a subtle spicy undertone.
And, it's back in time for you to add some Cold Brew Power to your Summer. It's a new cold brew recipe, coming to you, in ready to drink cans to supercharge your summer, tasting even more smooth and creamy than before.
This speciality roast of 70% Indian Washed Robusta, 10% Honduran Arabica, 10% Brazilian Mogiana, 10% Ethiopian Djimmah coffee, is sourced from ethical & sustainable farms. Loaded with all the distinctive Tiki Tonga Flavour its high in caffeine, pure and free from any nasty preservatives or sugars.
Enjoy at home, pre workout or on the go. (we advise ice-cold & on the rocks!), share your recipes on our using #tikitongacoldbrew, we love to see what you are up to!
Full bodied yet delicately balanced. The ideal pick me up that puts in a powerful hit!